Intermediate Response for Healthcare Security
"The Pro V2 provides Day Kimball Healthcare security officers with a powerful means to regain control over aggressive patients, visitors or when responding to employee emergency situations." – Officer Jonathan Chalmers, Security Supervisor, Day Kimball Healthcare
Security staff and workers in healthcare settings are at a higher risk than the typical workplace: in the U.S., the rate of assaults on health care workers is 400% higher than it is for private sector workers. Security officers perform a range of day-to-day duties that bring them in contact with especially vulnerable patients and highly distressed individuals – an environment with high incidence of volatility. The potential for violence in a hospital setting was the subject of a study that found 154 hospitals in the US experienced a shooting event with a victim, resulting in 235 victims, in a 12-year period.
In April 2015, OSHA issued new guidelines to help healthcare and social service workers better protect themselves from workplace violence. According to OSHA there were between 23,540 and 25,630 workplace assaults annually between 2011 and 2013, with between 70 and 74 percent of those assaults occurring in healthcare and social service settings. According to the Bureau of Labor Statistics, 27 out of every 100 fatalities in the healthcare and social service fields in 2013 were due to assaults or violent acts.

Even workers in hospitals express concern about how they could respond to an incident of violence as well as the need for a non-lethal response to mitigate the potential risk to everyone involved. In a survey by Campus Safety, How Safe Is Your Campus?, 40 percent of hospital respondents believe they would not be able to respond effectively if an active shooter or bomber came onto their campuses. And, 44 percent say they don't have enough and the right type of lethal and less lethal weapons.
Security officers have traditionally been equipped as "armed" or "unarmed" without an intermediate choice for defense and deterrence. The Pro V2 fills this intermediate need for an effective non-lethal response.
---
Non-Lethal Pro V2 as an Essential Component of a Response Plan
An incident response plan is the most important factor in the extensive preparation needed to provide a comprehensive security program for a healthcare facility. Adding an intermediate, non-lethal response with layered defense into the program gives security officers a number of important advantages.
As part of an incident response plan, the Pro V2 can be used by any staff member in any setting at a substantially lower risk and lower cost than lethal force.
---
Three Reasons to Include Pro V2 in Healthcare Security Planning
Safe, legal and non-lethal in every situation, even risk-averse workplaces.
Improves the overall effectiveness of security programs with an Intermediate defensive solution that doesn't carry the liability or higher cost of armed security.
Guards can temper their response appropriately and end a confrontation while minimizing risk to themselves or others.
---
Benefits of Pro V2
Layered defense with increasing levels of non-lethal response allows low impact de-escalation in a threat situation and defense against aggressive subjects.
Creates a flexible buffer zone so guards can most reasonably respond to the situation at hand.
Eliminates distraction of reaching for phone or two-way radio and establishes communication with command center.
Protects not only guards but also the health care community where they work.
Read What Our Clients Say

Officer Jonathan Chalmers – Security Supervisor, Day Kimball Healthcare, Conn.

On documentation, evidence and risk mitigation:
"The G8 Pro V2 provides Day Kimball Healthcare security officers with a powerful means to regain control over aggressive patients, visitors or when responding to employee emergency situations when on the grounds."
On the enhanced capabilities of the Pro V2:
"The G8 Pro V2 is a highly visible deterrent to any person who observes security officers on-duty armed with the device. The Pro V2 can be worn and used by security officers in every part of the hospital, without having the gel type of O.C. pepper spray affecting the hospital-wide air flow systems. Our security officers can communicate with the hospital switchboard operator during any live incident to request security/hospital employee backup or the police, which provides another layer of safety and security for the entire hospital."
On the ease of incorporating a new policy into an already existing policy:
"We incorporated the Guardian Pro V2 as a supplementary O.C. pepper spray deployment device to our current O.C. pepper spray workplace policy with ease, without making any complex changes. The way the Pro V2 records audio/visual, with a laser pointer, from the moment it is armed during actual emergency incidents, is very valuable for evidentiary purposes. This physical evidence will assist the hospital and any law enforcement agency in any post-deployment O.C. pepper spray incident review."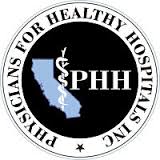 Robert Pavlik, Director of Security, Physicians for Healthy Hospitals, Calif.
On documentation, evidence and risk mitigation:
"The G8 Pro V2 provides an easily documentable record of events that could easily result in litigation. With video and audio recording of an event, it completes the investigative circle and provides evidence to protect the people working and the facility and organization that employs them."
On the enhanced capabilities of the Pro V2:
"The physical appearance of the G8 Pro V2 is unmistakable and reassures our peers that qualified help has arrived."
On the ease of incorporating a new policy into an already existing policy:
"The G8 Pro V2 lends itself to our unique situation, deployed outside across a large campus. After training and learning all the capabilities of the unit, developing our policy was very easy. The training provided the insight necessary to adopt this equipment to our situation."