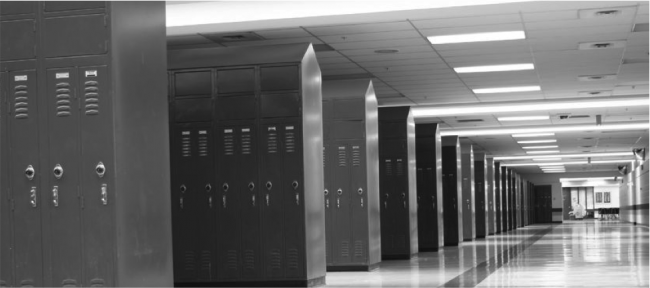 The G8 Pro V2 is a flexible personal defense device for school defense that can be used by any staff member, private security or school resource officer to diffuse a threat and provide opportunities to escape.
How can we protect 55 million preK-12 students in 132,000 elementary and secondary schools in the U.S.?
Violence happens because of several known factors, with opportunity being one of the primary factors that lead an aggressor to follow through on a planned attack.
Detection measures (camera surveillance, metal detectors, etc.) are important but are only one preventive step that does not disable or dissuade an aggressor once they have gained access to a location.Opportunity still exists for an aggressor who is determined to inflict as much damage as possible. Access to school parking lots, classrooms and buildings, and off site locations where students are present are left unprotected by typical detection measures, leaving vast opportunity for an aggressor.
When staff has the tools to stop an attacker and buy time for law enforcement response, a tragic event can be averted.
As part of an emergency response plan, the Pro V2 can be used by any staff member in any setting. Pro V2 facilitates implementation of the following response plan:
COMMUNICATE:
The unit sends a distress call off-campus when armed, which alerts authorities and facilitates two-way communication. Because it is using Bluetooth technology and communicating outside of campus, internal factors (jammed lines, disabled connections, etc.) that inhibit communication are not a factor.
INDIRECT DEFENSE:
Several layered defense actions can be deployed to disorient and disable the attacker while keeping staff and students concealed. The laser spotter sends a clear warning. OC pepper spray can be deployed to discourage an attacker from entering an area or deployed directly at an attacker.
AID PROSECUTION:
As soon as the unit is armed audio and video recording of the incident is captured.
Three Reasons to Add G8 ProV2 to Your School Defense Plan
Adds a layer of protection to enhanced security measures to further deter an attack. In the event of a breach of physical security, staff and students are not left defenseless.
Safe, legal and non-lethal in every situation and every location.
School staff and teachers are not trained tactical responders! Pro V2 provides a level of security that can be implemented under extreme duress and comply with practiced emergency procedures to ensure the safety of all involved.
Features of Pro V2
Enhanced non-lethal (ENL) layered defense uses a laser spotter, strobe light, siren and O.C. pepper spray to disable and disorient an attacker.
Provides a vital communication system that leverages familiar mobile technologies to provide real-time updates.
Incident recorder activates immediately to aid in conviction and accurate portrayal of events.
Benefits of Pro V2
Low-impact de-escalation of threat allowing time for law enforcement to respond.
Allows compliance with practiced emergency Run, Hide, Fight procedures with less risk to students and staff.
Any staff member can be trained to use ProV2 to de-escalate a crisis.
Can be used in locations where stun devices and firearms are prohibited by law.
As part of school defense and emergency response, Pro V2 cost can be obtained through federal grant programs.
Heightened protection for employees using technologies with which the public is already comfortable.
Read About School Defense
| | |
| --- | --- |
| AJC: | |
| DHS: | |
| G8 Press Release: | |